Learn about Toho Titanium in 3 minutes

Short story to learn the
potential of titanium

The titanium development technology enhances the value of products, expands the business, and paves the way for the future.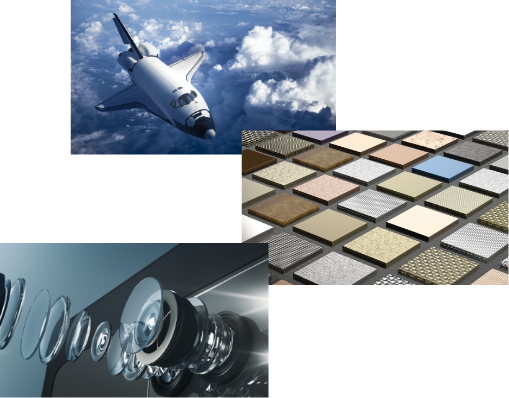 Sustainability
The Toho Titanium Group brings our activities we have cultivated as a company contributing to the environment and CSR one step forward, and engages in the business management from a standpoint of ESG with the aim to achieve the sustainable growth of our company. This section introduces our corporate group's activities towards various social challenges, including SDGs.
Basic ESG Policy of Toho Titanium
The Toho Titanium Group is engaged in solving various critical challenges surrounding our company and our stakeholders through our business activities, contributes to society's sustainable development, and aims to improve our long-term corporate value, from a viewpoint of E (Environment), S (Society) and G (Governance), based on our management philosophy.
SDGs Toho Titanium Contributes to
Our corporate group agrees with the philosophy of Sustainable Development Goals (SDGs), the international goal to be achieved by 2030 adopted by United Nations, and engages in solving various challenges to achieve a sustainable society.
Titanium Technology Innovation and Application Development
Based on technologies we have nurtured since the founding of the company, our research and development creates innovative technologies by integrating various leading-edge technologies. In the field of titanium, on the other hand, we unlock the potential of materials, and vigorously engage in application development. Toho Titanium takes advantage of its strength and expands the area of applications.
Our Business
Titanium Business

We produce "titanium sponge," which is melted and casted into "titanium ingots," and "high-purity titanium" for semiconductors. We offer titanium metals with consistent stability and high quality.

Catalysts Business

Our leading product "THC Catalyst" has been receiving high reputation for its high performance and stable quality. We provide the highest level of added value to our polyolefin manufacturers through catalyst design.

Chemicals Business

We refine our high quality and highly stable powder manufacturing technology even further for products such as ultra-fine nickel powder and high-purity titanium oxide, to meet new demand in the fields of telecommunication devices, in-vehicle electrical components, and electronic device markets.
Investor Relations
This section provides information related to Toho Titanium Investor Relations. You can find management policy, financial reports, IR materials, the latest stock overview, and FAQs on IR.