For Shareholders
and Investors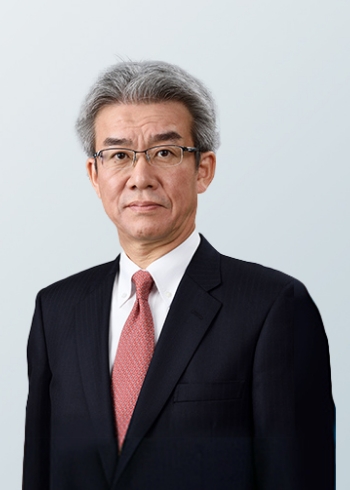 Please allow me to begin by extending my heartfelt gratitude for your continued support and patronage.
First of all, I would like to express my sincerest sympathies to those suffering from COVID-19 and those forced to live with discomfort. Moreover, I would like to say how deeply I am grateful to all medical staff and essential workers who face hardships on the front lines of this unprecedented disastrous situation.
Finally, I wish for the quickest possible recovery from the suffering of people and destruction of infrastructure for daily life caused by the horrors of war in Europe.
Now, our corporate group operates the three pillars of businesses; namely Titanium Metals Business, Catalysts Business and Chemicals Business, based on the management philosophy of "pursues the infinite possibility of titanium and related technologies, and contributes to building a sustainable society by continuously supplying excellent products and services."
With regard to the execution of the "Mid-Term Management Plan for FY 2020-2022," which is in its last term this year, we are aiming for both the realization of a sustainable society and sustainable growth of our corporate group through management aimed at overcoming the following priority challenges and endeavors to create the foundation for growth in order to implement the medium- and long-term basic policy.
Fortification of our revenue base through the investment focused on growing fields
Early monetization of the joint venture in Saudi Arabia (ATTM)
Streamlining of business operations throughout the group and the Chigasaki Plant renovation plan
Creation and operation of new businesses and utilization of new technologies
Promotion of ESG management
We believe that working on these priority challenges, setting even higher goals in the next mid-term management plan and pushing forward to attain them will lead to sustainable growth and the improvement of the corporate value.
We will make utmost efforts in reinforcing the trusting and harmonious relationships with all stakeholders, including shareholders.
We would appreciate your unchanged support and encouragement.
Yasuji YamaoPresident and Representative Director
Toho Titanium Co., Ltd.