Ultra-Fine Nickel Powder (Nickel Powder)
Ultra-fine nickel powder with a sharp particle size distribution and excellent crystallinity
Our ultra-fine nickel powder lineup includes submicron (< 1 μm) nickel powder.
The nickel powder is produced with the vapor-phase reduction method, in which nickel chloride is vaporized and reduced with hydrogen. Our proprietary vapor-phase reduction reaction technology makes it possible to produce nickel powder with a small particle size distribution width without using a sorting process such as classification.
Since the particle size of nickel powder is determined by adjusting the conditions of the vapor-phase reduction reaction, it is possible to produce submicron nickel powder of any desired particle size, in addition to those in our product lineup.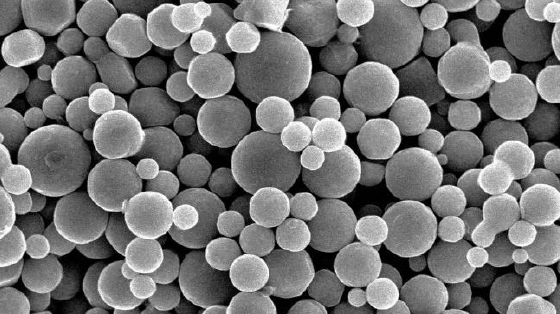 Purposes of use
Our nickel powder is used as the ultra-thin electrode materials for multi-layer ceramic capacitors (MLCCs).
Taking advantage of the small particle size distribution width that distinguishes our nickel powder, it is used in the electrodes of high-end MLCCs.
Specs
Particle size (nm)
Specific surface area
(m2/g)
Al (%)
Fe (%)
Cl (%)
Si (%)
O (%)
Tapping density
(g/cc)
400 nm product
400
1.6~2.0
<0.01
<0.01
<0.005
<0.01
<1.2
2.5~4.5
300 nm product
300
2.0~2.5
<0.01
<0.01
<0.005
<0.01
<1.0
2.0~4.0
200 nm product
200
3.0~3.6
<0.01
<0.01
<0.005
<0.01
<2.0
1.5~3.5
180 nm product
180
3.6~4.0
<0.01
<0.01
<0.005
<0.01
<2.0
1.0~3.0
400 nm product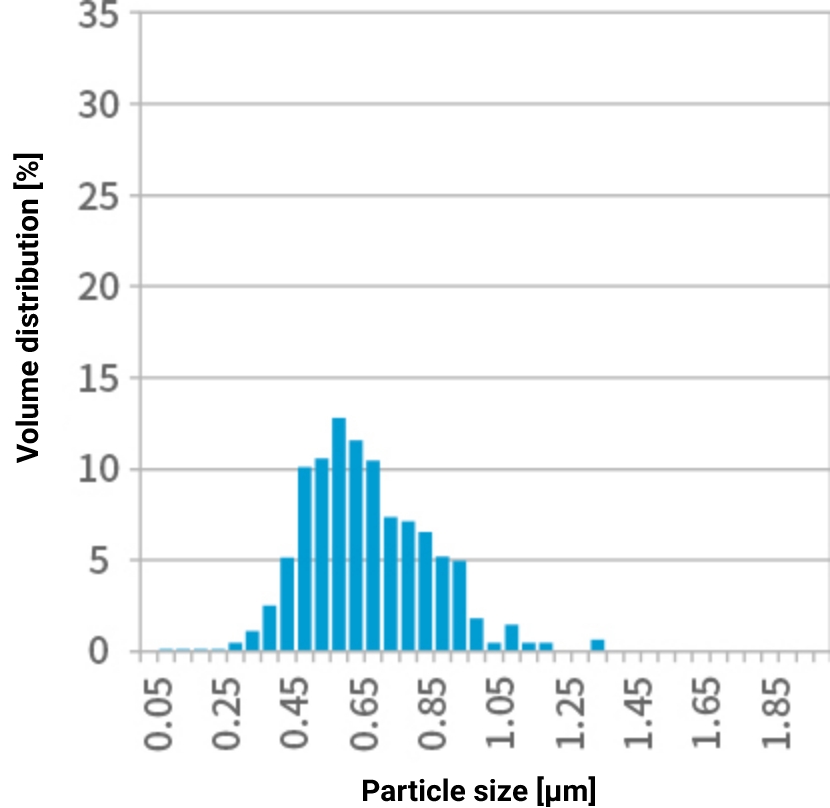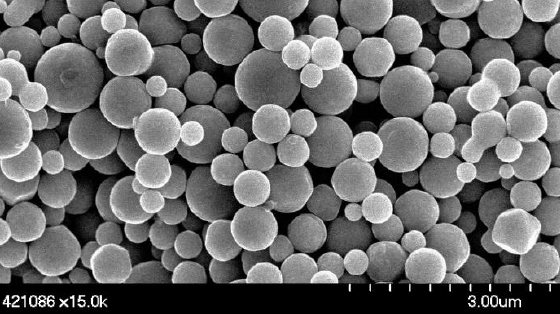 300 nm product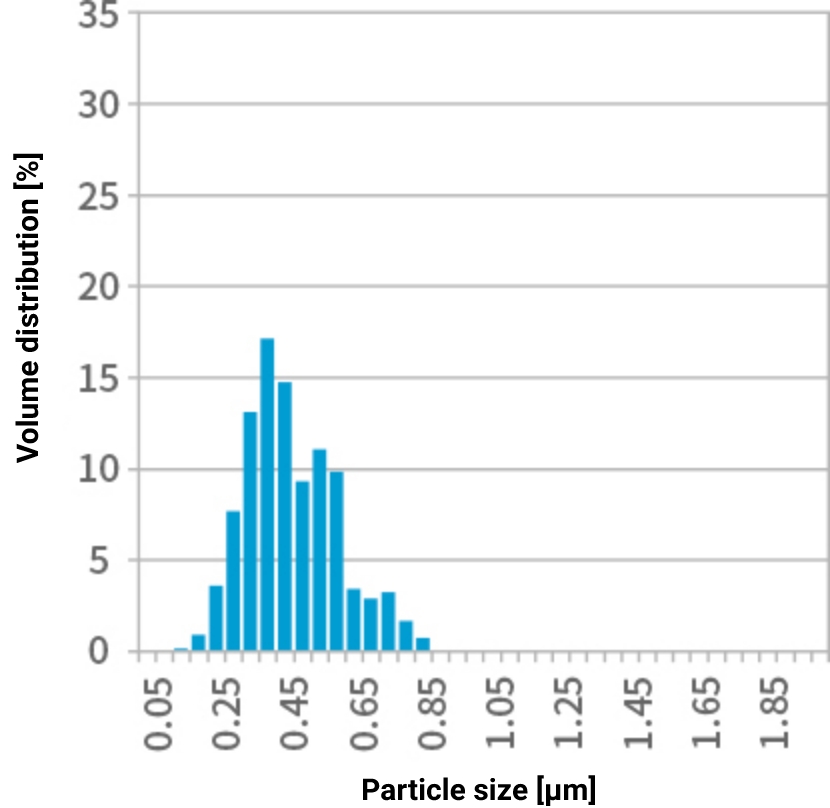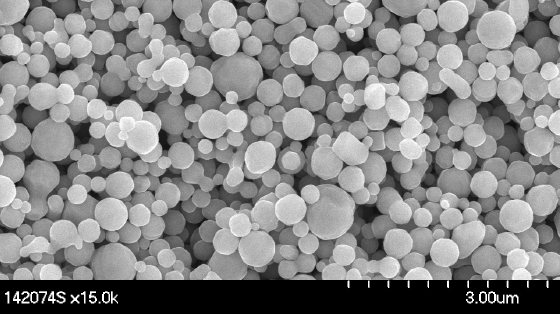 200 nm product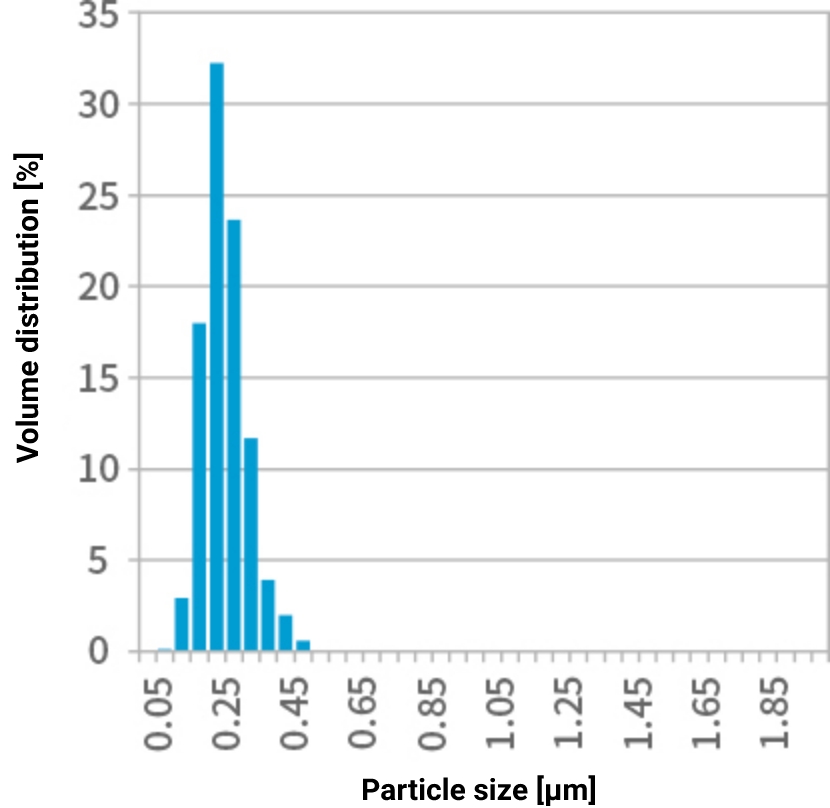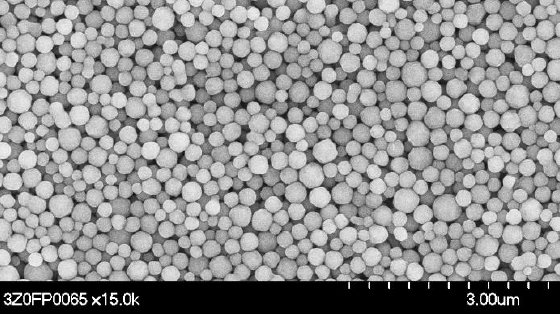 180 nm product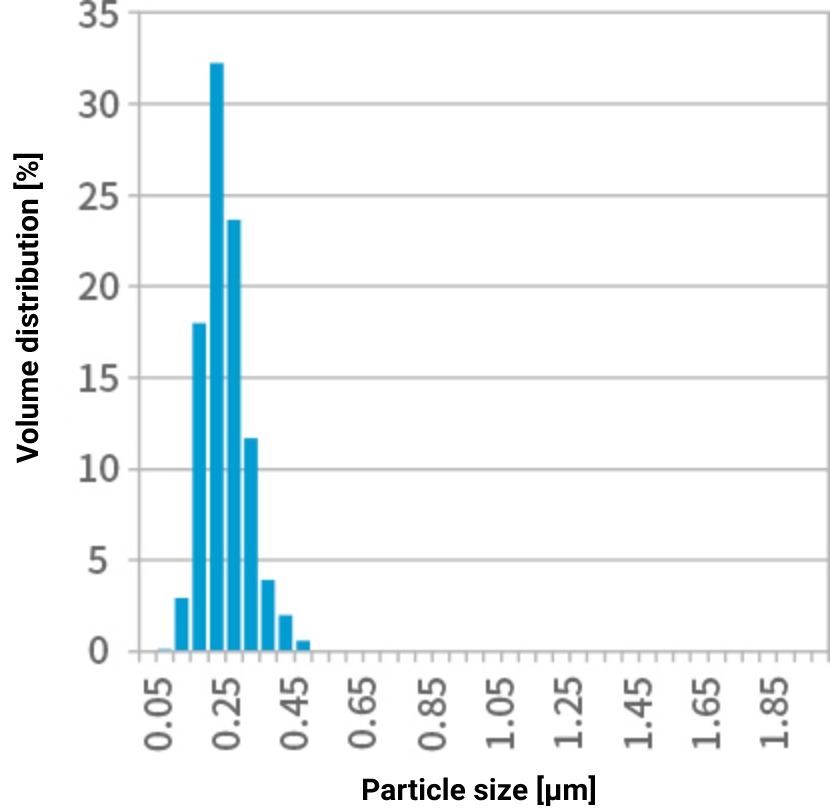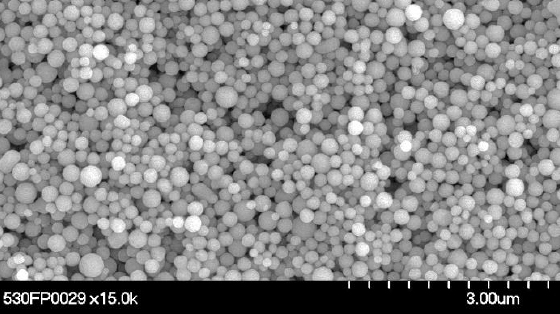 *In addition to the above, the surface of nickel powder particles can be customized to meet the requirements of customers' MLCC calcination processes.
We also offer developed products such as products with improved thermal behavior (PDF: 377KB). Please feel free to contact us for more information.
Chemicals Planning
& Marketing Department