We meet the rigorous demand for high purity and low oxygen content with our advanced technology.
We produce high-purity titanium from high-purity titanium sponge, which is produced through the unique Kroll Process, by using a dedicated EB furnace, to stably realize the purity level of 4N5 to 5N and low oxygen content.
We provide high-purity titanium products in the form of ingots or billets, which are microstructure-controlled by casting, to meet the requests from clients.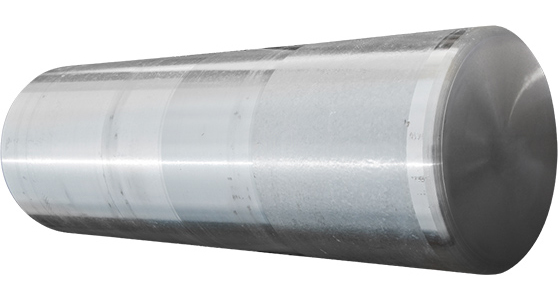 High-purity ingot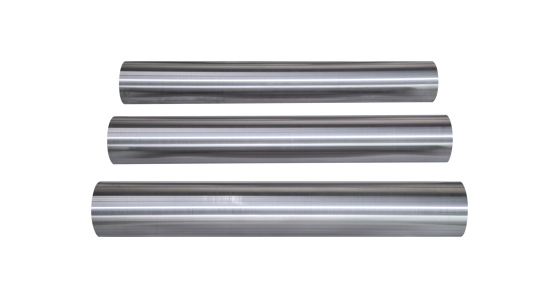 High-purity billet
Purposes of use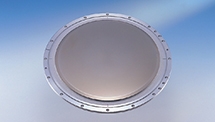 Material for sputtering targets for forming semiconductor films for DRAM, etc.
Specs
[% for Ti and ppm for other items]
Product model
Ti
Fe
Ni
Cr
Al
Si
Sn
Cu
O
4N5
Spec.
>99.995
<15
<5
<5
<5
<3
<3
<3
<300
Typical
5
2
<1
<1
<0.5
<0.5
<0.5
<200
*We keep the contents of other metal and gas components low.