Pursuing higher quality and functionality
In the Chemicals Business, we manufacture and sell high-purity titanium oxide, ultra-fine nickel powder and other materials for electronic parts used in multi-layer ceramic capacitors, PTC thermistors, and dielectric resonators. Ultra-fine nickel powder, in particular, is used in the electrodes of high-end MLCCs by taking advantage of its distinctive small particle size distribution width. It can meet various quality characteristics such as specifications and particle diameters required for raw materials for electrodes used in MLCC.
01

High-purity titanium oxide and ultra-fine nickel powder

High-purity titanium oxide is a product characterized by high purity and high dispersion, and is obtained by gas-phase reaction between purified titanium tetrachloride and oxygen.

On the other hand, ultra-fine nickel powder is a product made by applying the reduction technology cultivated through titanium refining and the powder processing technology obtained through high-purity titanium oxide production. We manufacture and supply these technologies and products at a high level and have established a strong position as a supplier of materials for electronic components, optical components and functional materials.
High-purity titanium oxide
Ultra-fine nickel powder
02

Utilizing titanium production technology

For high-purity titanium oxide, we use high-purity titanium tetrachloride obtained in the titanium refining process, and through a synthesis method that does not impair purity, we have achieved the quality required for materials for electronic parts.

In response to the demand from the electronic part material market for the provision of more high-functionality materials, we have developed products such as ultra-fine nickel powder. The technology that has been refined under these circumstances is the powder manufacturing technology, especially the technology to develop and produce powder with a small particle size distribution width.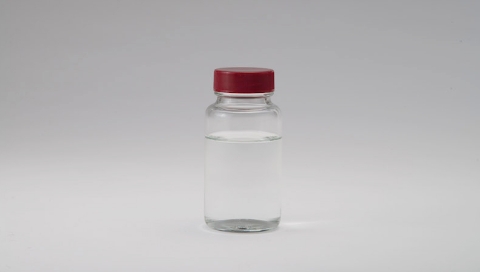 Titanium tetrachloride
03

From submicron to nano

Most of our materials for electronic parts are made of powder, whose particle size has moved from micron to submicron, and from submicron to nano. The wavelength of visible light is approximately 400 nm to 800 nm (0.4 μm to 0.8 μm), so each particle is invisible to the naked eye. The properties of the powder change drastically when its particle size drops by one digit. That is the world of micron order and nano order.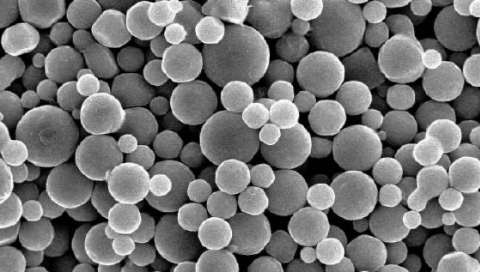 Ultra-fine nickel powder
04

Stability in the quality of powder

Our surroundings are filled with electronics. Electronic components are deeply involved in everything in our daily lives, including communications, videos, cars, cooking, education, medical care, and leisure. Cost and performance are of course important for our products used in such fields, but the most important thing is the stability in quality.

For example, 1 g of nickel powder with a particle size of 0.4 μm consists of trillions of particles. If there is even a single coarse particle or foreign substance in this, the electronic parts will not work properly. We strive to ensure reliable quality for each and every particle.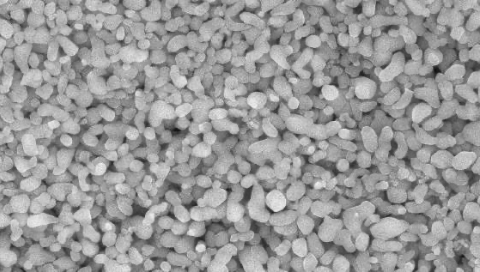 High-purity titanium oxide
05

Technical characteristics for each application
Ultra-thin electrode material (nickel powder)
We produce nickel powder with high purity and high crystallinity using our proprietary technology and supply it as an electrode material for multi-layer ceramic capacitors. In addition, the excellent dispersibility and high-precision particle size and particle size distribution control meet customers' advanced requirements for extreme thinness.
Electro ceramics
Our high-purity titanium oxide is widely used in multi-layer ceramic capacitors, PTC thermistors (thermally sensitive resistor), dielectric filters, piezoelectric ceramics and semiconductor capacitors. For more than 40 years, we have been supplying products with stable quality through continuous technological innovation.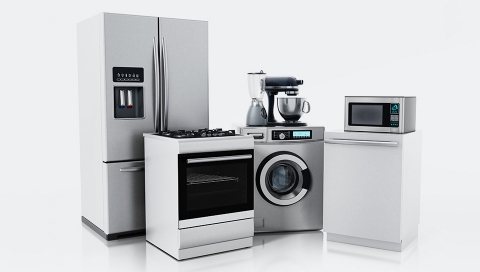 Pharmaceuticals
Our high-purity titanium oxide is certified as a pharmaceutical additive due to its low impurity level and high chemical stability, and is widely used by many pharmaceutical companies, for an additive in the film coating of tablets, etc.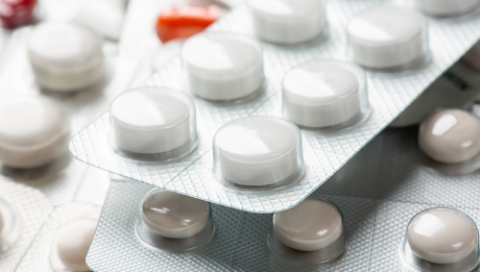 Optical materials
Our high-purity titanium oxide plays an important role in achieving high refractive indices for lenses and mirrors. The high purity of our products is utilized in a variety of products, including membranes formed by sputtering and vapor deposition, as well as additives for glass dissolution.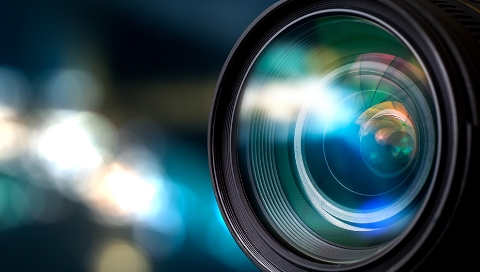 Inquiry about our Chemicals Business
Chemicals Planning & Marketing Department